In the next few articles I will be writing about the different invitation printing processes.
The first one which is very popular right now is Letterpress.
Letterpress dates back to the 15th century and was the original method of printing. Today, it is known as an artistic form of printing.
Letterpress printing is a technique of relief printing using a printing press, a process by which many copies are produced by repeated direct impression of an ink, raised surface against sheets or a continuous roll of paper. Every color in our design will require a separate printing plate, set up, and will get its own run through the press. Below is an example of a custom letterpress wedding invitation we created: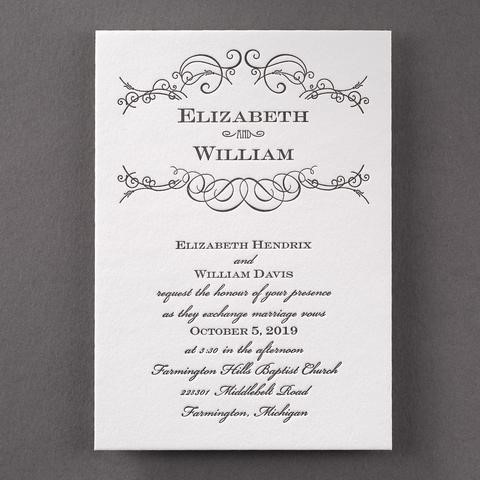 To view more of our Letterpress invitations and designs please visit www.promiseswest.com or call for an appointment to view them in person. Our studio is located in Playa del Rey just outside of Culver City, Marina del Rey, and near Manhattan Beach. I look forward to meeting you and creating the perfect invitations for your event! Watch our video below to see how Letterpress Invitations are made!
Happy Holidays!
Diane