Wedding Invitations in Los Angeles
"Diane is the best! She helped us every step of the way with our wedding invitations from wording to selecting the invitation suite. The invitations turned out beautiful and we loved working with Diane. Highly recommend!!".

Alanna N. Venice, CA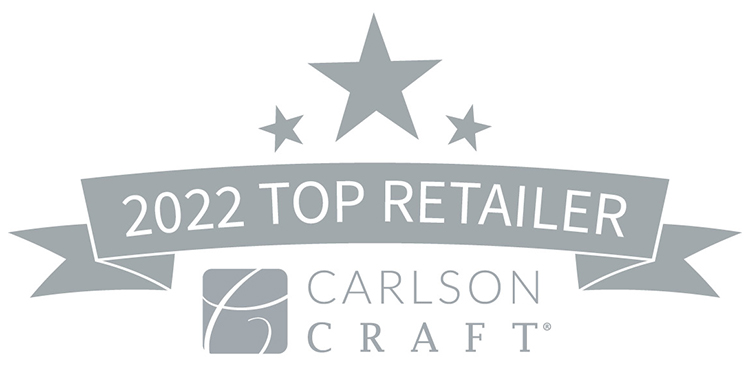 Say "I Do" to Our Four Elegant Invitation Collections
For couples seeking simple elegance, these invitations make an impressive statement. The collection features timeless, refined pieces – plus stylish extras such as embossing, borders, deckle edges and foil stamping.
Pure opulence for those who vow to have the very best. This dazzling collection showcases thick papers, upscale designs and larger formats. The invitations boast extravagant accoutrements like layers, pockets, ribbons and fine laser cut details.
Contemporary clients will commit to these chic designs featuring colorful mix-and-match papers and custom elements. Backers, pockets, tabs, and lined euro-flap envelopes provide a modern touch.
When it comes to making a lasting impression, the choice is crystal clear! Carlson Craft has added UV printing technology to it's extensive list of specialty print processes. The technique is new, but with generations of printing
experience, Carlson Craft has the expertise you can trust to create incredible quality.
New! Save-the-Date Catalog for 2023
(Click on image to view pop-up Catalog)
I can help you choose the Right Paper, Design and Wording for Your Wedding Invitations in Los Angeles.
Hi! My name is Diane Maeder and I started Promises West over 24 years ago with the goal of helping brides pick their perfect wedding invitations in Los Angeles. We are your local specialists for Wedding Invitations in Los Angeles. Promises West will take the stress out of wedding invitation shopping by following an easy 4-Step Process.
Our 4-Step Process for Wedding Invitations Los Angeles:
1. Schedule an appointment: Once we meet in person, we can discuss what your vision is for your perfect wedding. Promises West has designs for every taste and budget. If you have your own custom design, bring it in and we will use it to create your unique invitation.
2. Choosing the right Card Stock: The term card stock is used to describe the weight of the paper. The heavier the basic weight, the thicker the sheet. The thicker the sheet, the more impressive it will feel. When your guests receive your invitation in the mail, they will know right away that your wedding will be something special. A paper weight of 100-110 lbs will give you that look and still allow you to mail your invitations with a single stamp.
3. Selecting the print process: Your design is now selected. Next, we will discuss printing options such as fonts, ink color and the print process. It's important to make the lettering look impressive. You can choose from four different print process styles: letterpress, engraving, thermography and flat printing. We will go over each option and discuss timeline and costs associated with each.
4. Customizing envelope liners: This is the final touch that will impress your guests and prep them for the event of the year. Envelope liners are a portion of paper or card stock that is cut to fit inside the envelope and fold down with the envelope flap. The liners can be printed patterns, gradients, photographs, images, etc.
Congratulations! Your perfect wedding suite is complete: You've completed all the steps to ensure that your wedding invitation package is perfect for your dream wedding.
Promises West can help you with every aspect of your invitation package, as well as the paper and stationary needs for your special day. Contact us today to set up an appointment and let us help you make your special vision a beautiful reality.
Get inspired and Find Your Style! Select button below to Preview Sample Wedding Invitations.