Every year, certain colors become fashionable choices for contemporary couples. And 2020 is no different. These three colors are expected to be prime candidates for upcoming weddings.
This modern, fresh hue is a natural choice for spring and summer weddings. But because it also has a cool icy tone, it's an unexpected – yet striking – choice for winter weddings as well. We love it combined with coral for warmer months or with gray for winter. Paired with crisp white, these color combinations will result in a visually stunning backdrop for your big day.
I recommend: The Dazzling Geometric Invitation with Pocket. This chic pocket wedding invitation features another hot trend – geo shapes ~ and the shimmering pocket gives it a unique twist.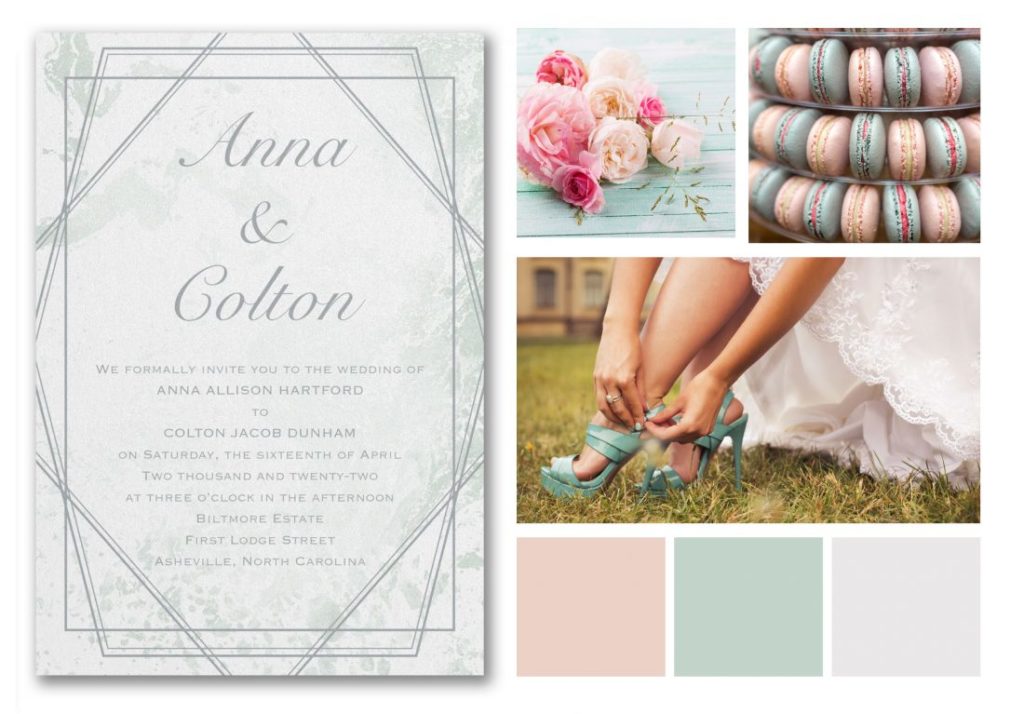 Fall and winter weddings are perfect for this dynamic shade. A silver or platinum color scheme allows the color to pop even more. Another option is blush. The Wedding Shoppe suggests this blend for a surprisingly stylish wedding theme. This rich, deep color can make your day even more memorable.
I Recommend: The Boho Sophistication Invitation with Backer. The sophisticated floral design gives this special wedding invitation an elegant feel. Add a backer to complete your look.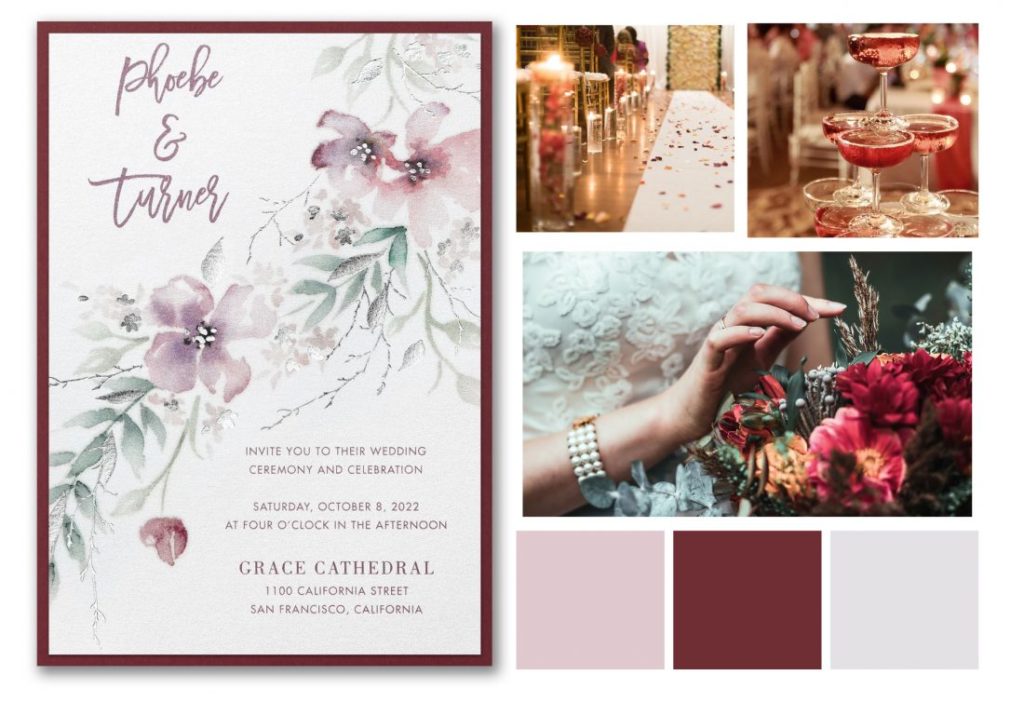 Another hot trend for spring and summer celebrations is peach. The peach tones coordinate beautifully with gold, platinum and sage as accent colors. Or consider navy. The contrast between the two hues creates a striking, bold theme that will dazzle and delight your guests. You can't go wrong incorporating this warm shade into your special day.
I Recommend: The Fresh Monogram Invitation with Backer. Stylized flowers entwine around your monogram on this beautiful wedding invitation. Plus, you can select a backer to elevate the design even more.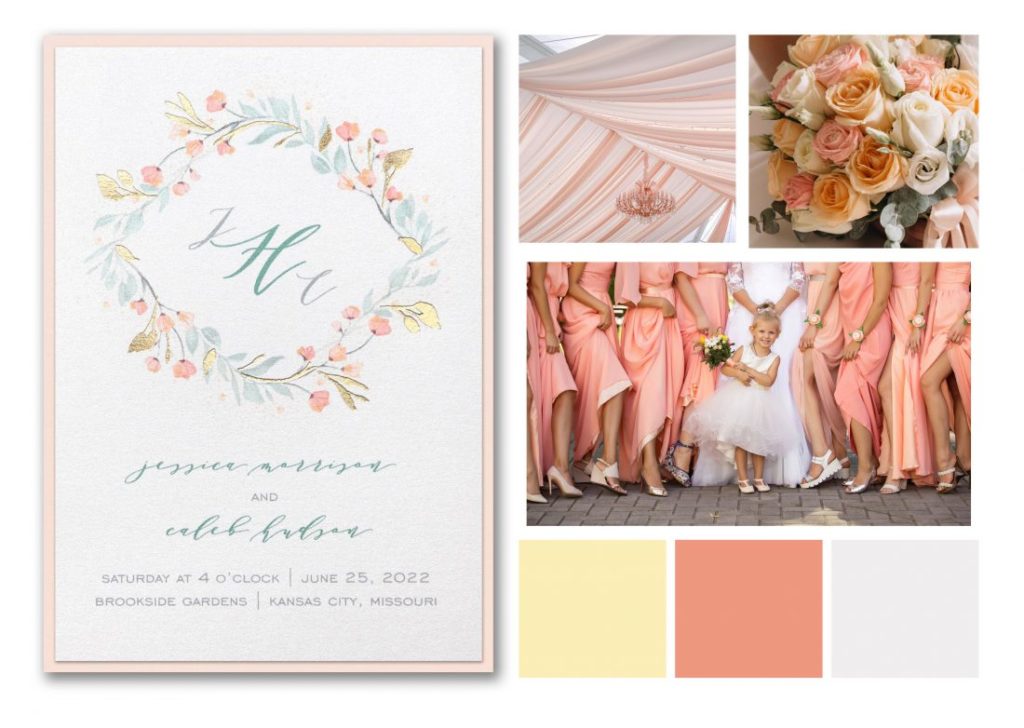 Promises West offers a large selection of invitation suites. Our invitations come in a wide variety of shades with a choice of numerous ink colors. And we have the cutting edge printing capabilities – and 21 years of experience – so you can be confident in the quality of your design.
Diane