You're getting married and you have selected your ceremony site and venue for the reception.  Next on the list is picking out your invitations.  Some helpful tips that might help you with your decision.  Electronic invitations are good for less formal occasions such as a bachelorette party, birthday party, maybe even less formal bridal showers.  However, there is always a place for paper invitations for milestone and formal occasions, such as weddings, and events for which invitations may serve as keepsakes, such as Sweet Sixteen, Graduation, Bar and Bat Mitzvah.  It is still believed that something as important as a wedding warrants the elegance of being delivered through the postal mail. Invitations in paper and ink convey a sense of importance.  It is also a beautiful remembrance for family and friends of such a joyous occasion.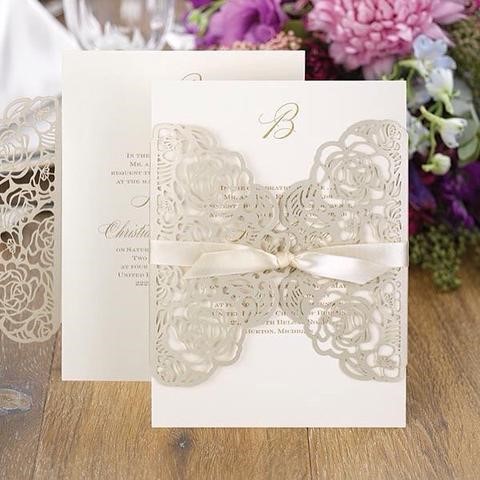 Keep in mind that the invitation is the first impression a guest has of the event, so choose your invitation design and format with care. Your invitation can be customized with your colors, flowers or any other special details that will set the theme for your special day!
To view more Wedding Invitations, please visit promiseswest.com.
Best Wishes!
Diane