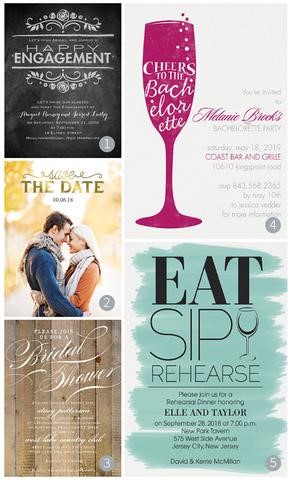 When you think of wedding stationery, you probably think of the wedding suite: invitation, reception card and response card.

However, there are so many things that happen before you send your wedding invitations that you need to let people know about and invite them to. Lucky for you, there's adorable, fashionable stationery designed for each and every one of those pre-wedding events!
Got a pre-wedding event? Find the perfect stationery now! To view more products visit:www.promiseswest.com or to view them in person call for an appointment. We'd love to help you with your special occasions!
All the best,
Diane
promiseswest.com